Mr. Sonoda, Mayor of Omura, visited Denyo Kogyo
May.13.2022
We were honored by the visit of Mr. Hiroshi Sonoda, Mayor of Omura, on May 12, 2022.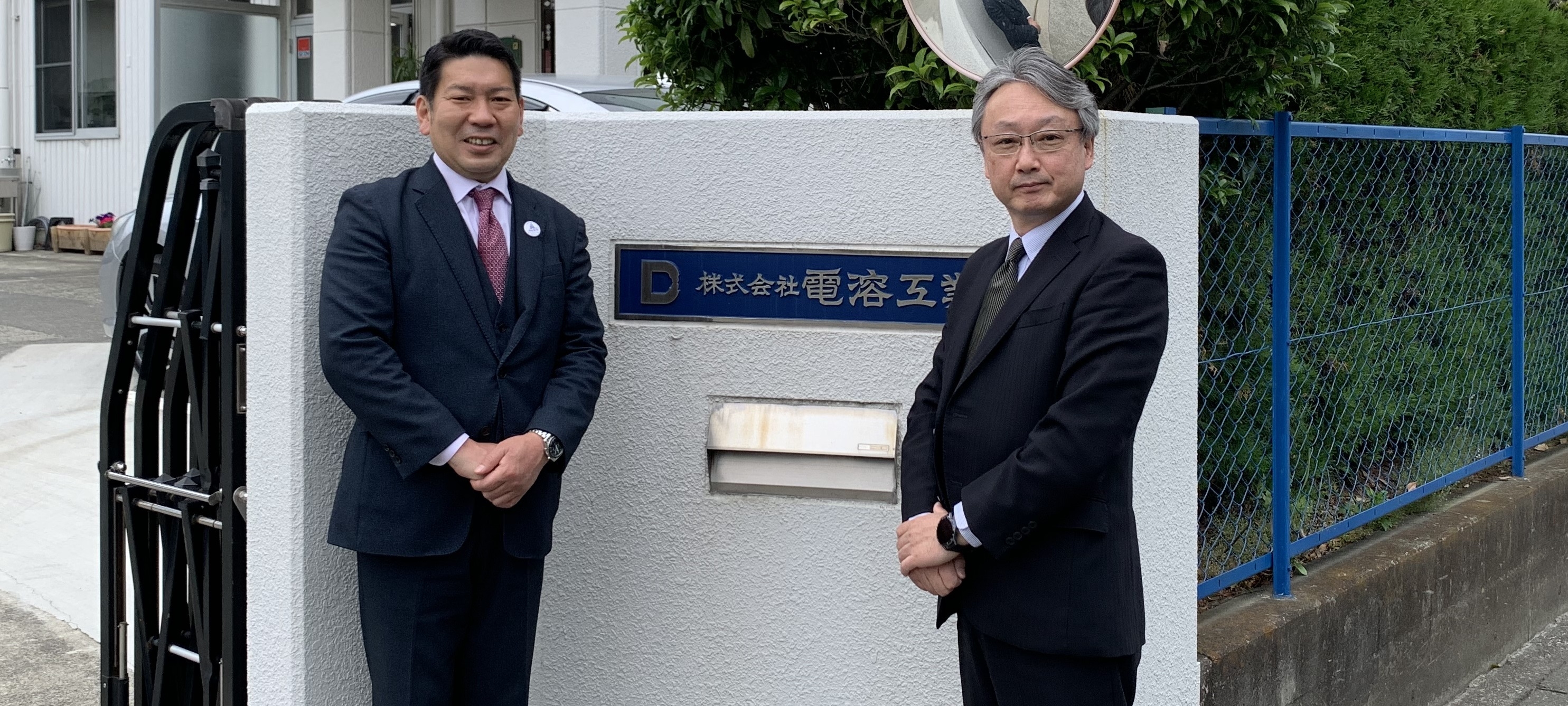 The Nagasaki Technical Center is located in Omura City.  Mr. Sonoda encouraged new hires from Nagasaki Prefectue.

The new hires on the training for new enployees were greatly inspired by Mr. Sonoda's visit.