Denyo employees received COVID-19 vaccination at local business vaccination site
September.03.2021
By the initiative of an industrial medical doctor Takatoshi Kitamura,COVID-19 vaccination for local business workers was held at Tamaho Vaccination Center inside AEON TOWN Yamanashi Chuo Store on Aug. 21st (Sat). The first group of Denyo employees received the vaccine that day.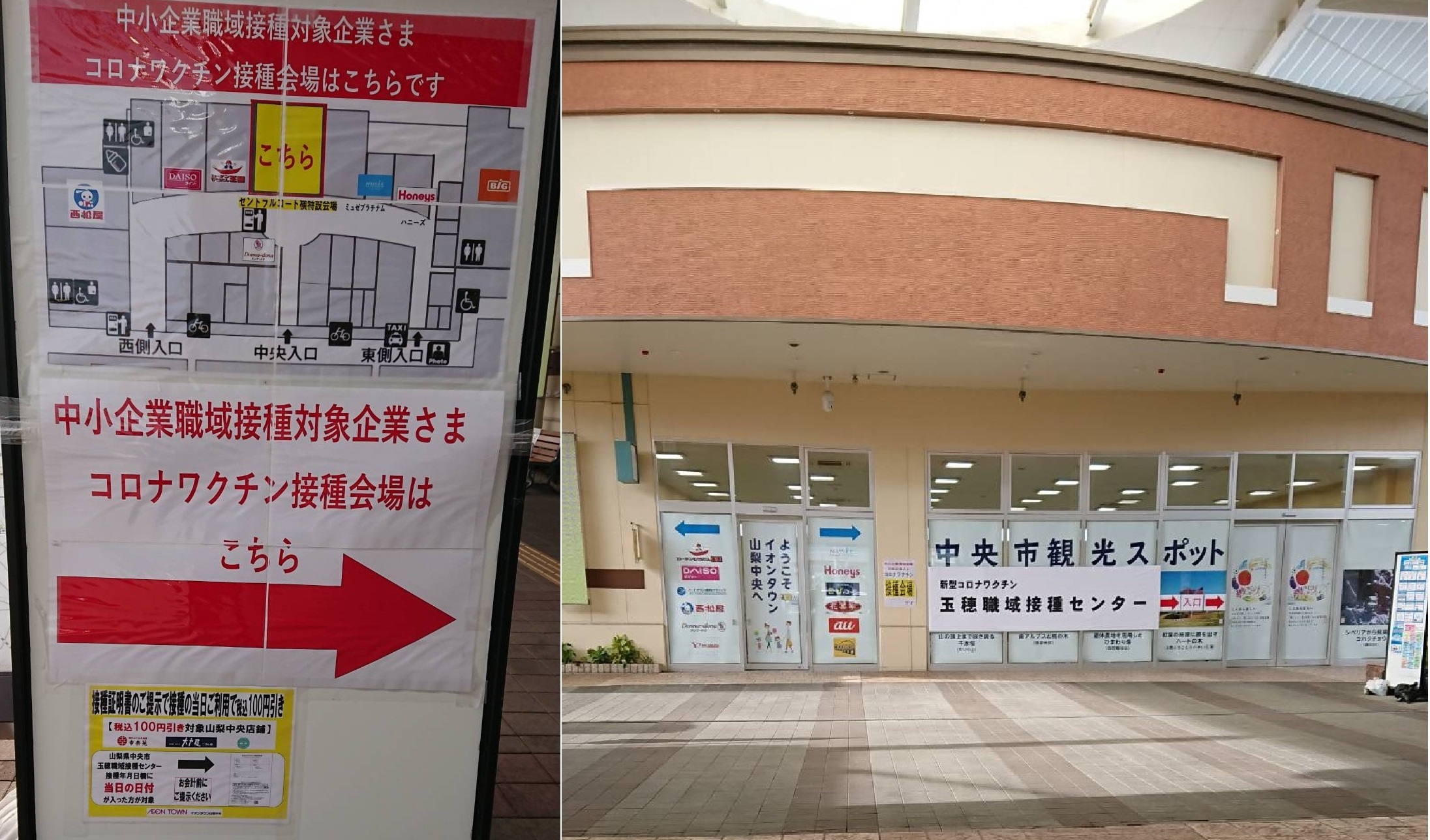 Safety measures were thoroughly practiced; vaccine recipients were required to wear facial mask, surfaces inside the center were disinfected with alcohol, and vaccination booths were partitioned for distancing. Our employees seemed to feel a little uneasy about getting the shot.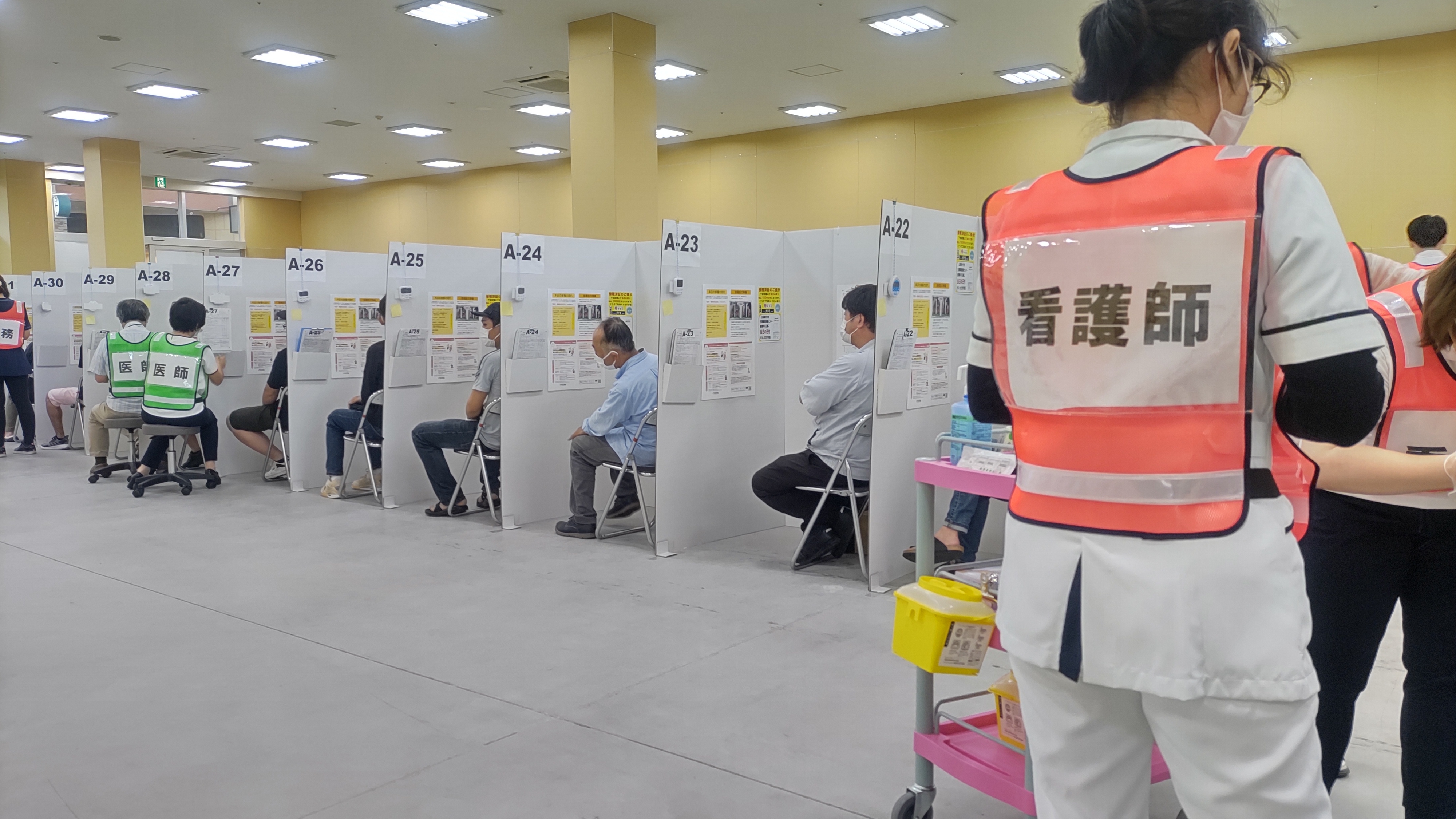 We are thankful for Doctor Kitamura who made efforts to conduct COVID-19 vaccination for the small and medium sized business in our communities. We also thank the healthcare workers and all the people who were involved with this vaccination event.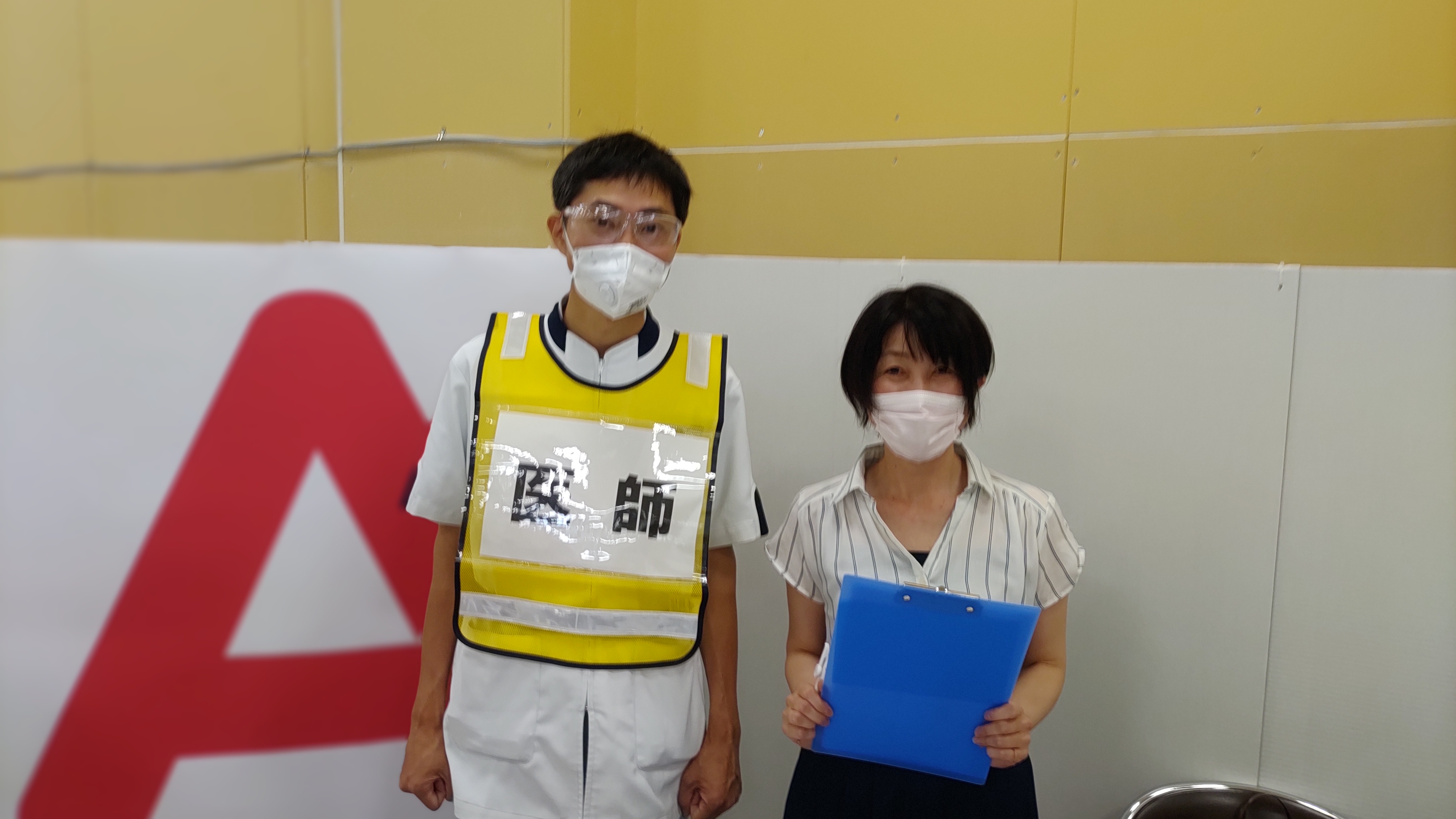 Doctor Takatoshi Kitamura (left in the picture above) from Kitamura Clinic