Beijing Essen welding & Cutting Fair 2017
June.27.2017
In Shanghai New International Expo Center, the fair was held from June 27, 2017 until the end of June 2017.
Denyo Machinery & Electronics (Kunshan) Co., Ltd., which is a subsidiary of Denyo Kogyo, exhibited   newest products. Recently, the fair has been held annually, with the location alternating between Beijing and Shanghai. This was for the 22th time. The fair is the largest welding exhibition of its kind in the world.
A large number of display from main makers of China and foreign countries make the fair very international.
This international exhibit gives great exposure of Denyo's products to the Chinese market.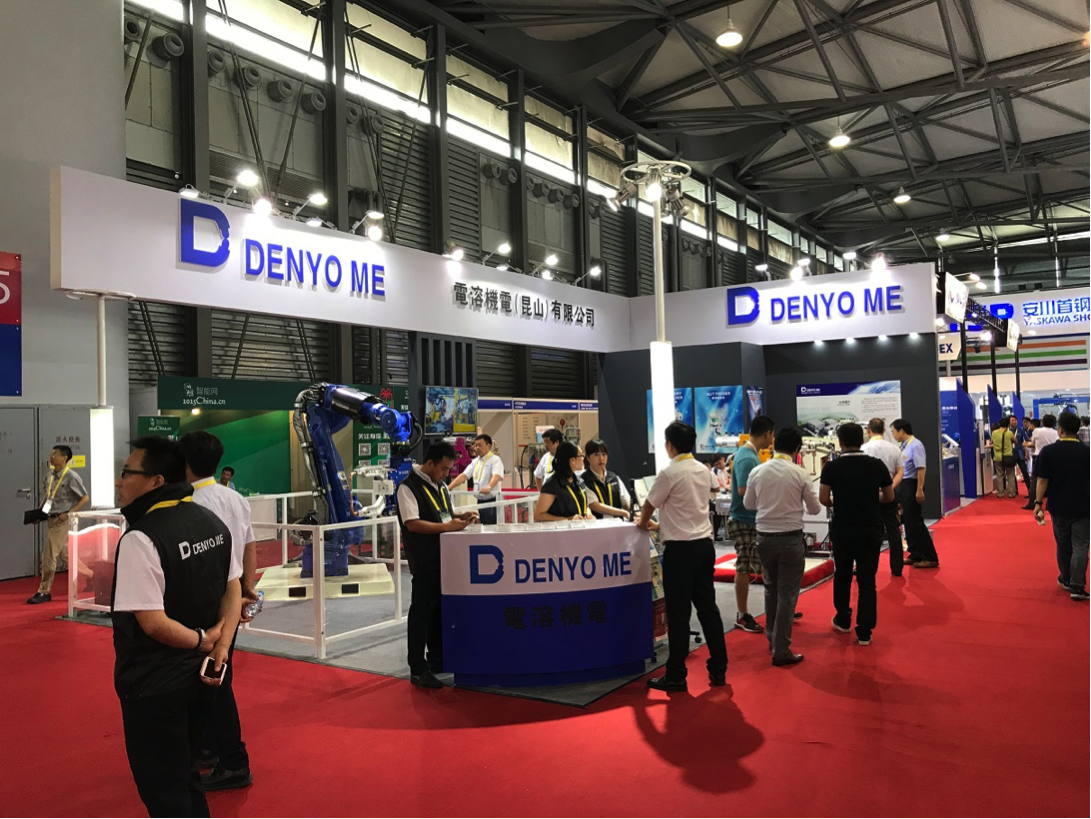 Don't get freaked out! This isn't a real gold.
But gold paint is new to us!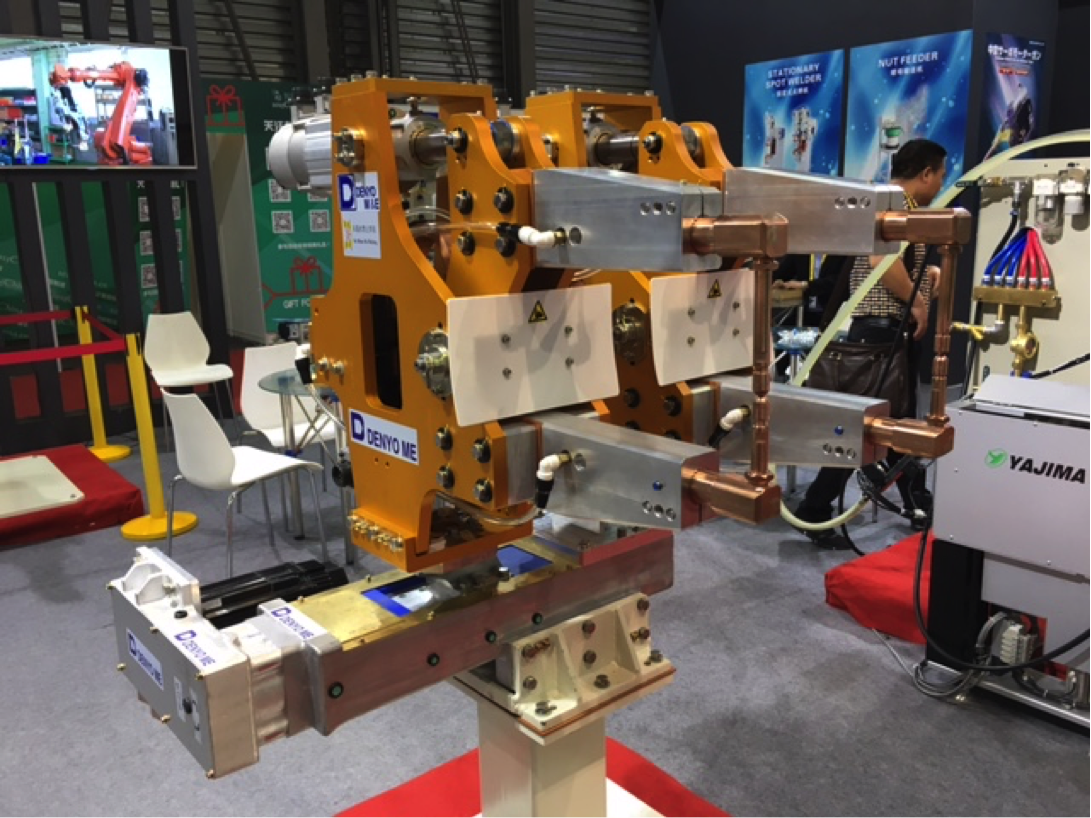 This Chinese original Servo Motor Gun was designed and manufactured entirely by Denyo M & E.
The new aluminum arm design looks immaculate?