The Award for Creativity by the Minister of Education,Culture, Sports, Science and Technology
July.23.2020
On July 22nd, Hisashi Shimaguchi, Plating Section Assistant Manager at Denyo Kogyo, received The Award for Creativity from Mr. Iwama, Senior Supervisor at the Department of Industry Promotion of Yamanashi Prefecture. The award ceremony was held at the Denyo Kogyo headquarters south side court.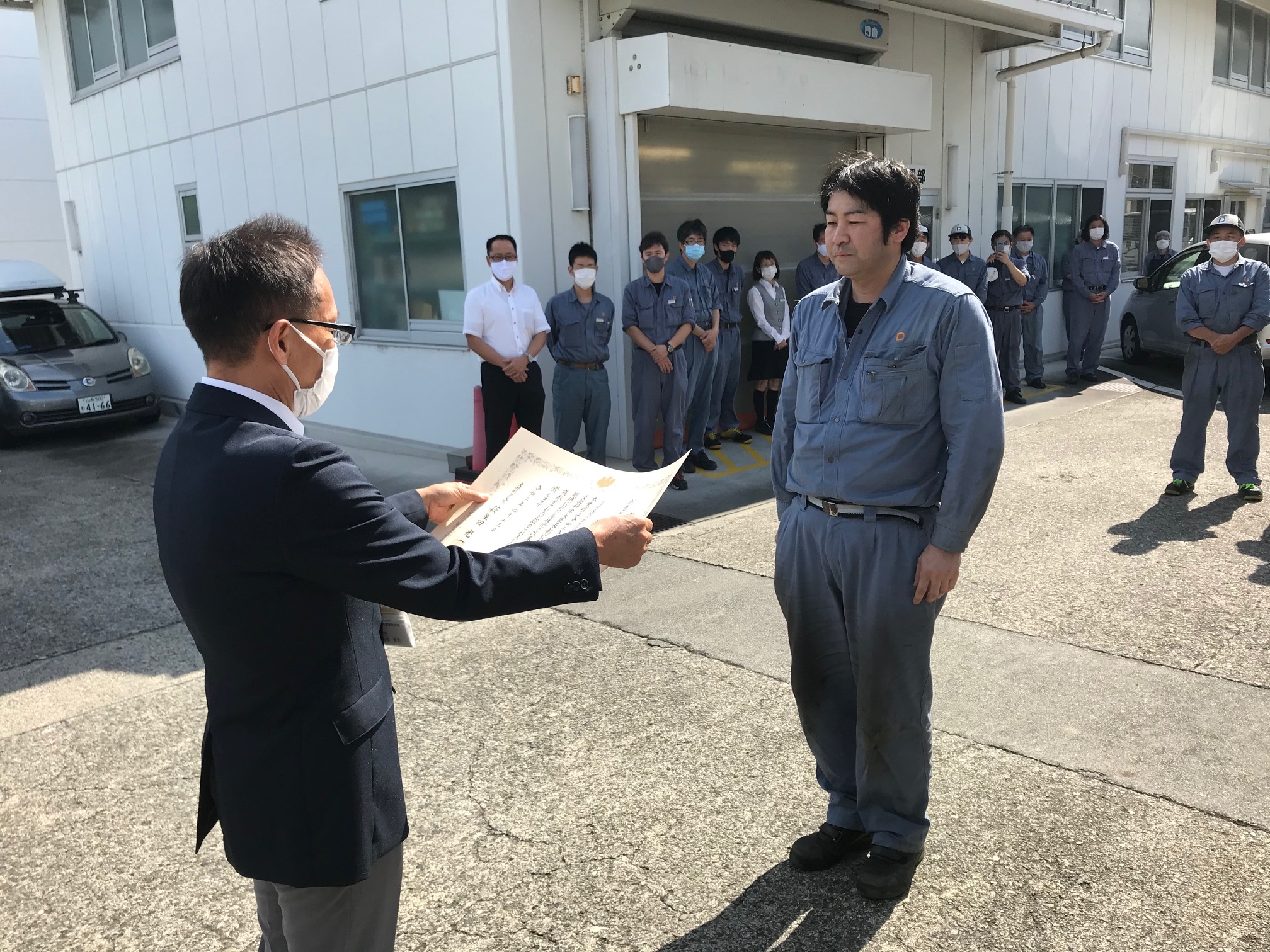 This award is granted by the Minister of Education, Culture, Sports, Science and Technology to those who made a remarkable contribution to the technological advancement with originality and ingenuity at their workplace.
Assistant Manager Shimaguchi devised many fixtures other than the prize-winning one, and those are used at Denyo Kogyo's factory. His contribution to the company through his daily work led to achieving the award.