Denyo Kogyo received the grand prize of Yamanashi Industry Awards in the first year of Reiwa Era
November.08.2019
Application theme: J-GUN (Robotic spot welder)
Gist of application:Denyo Kogyo's J-GUN is a robotic spot welder that controls weld tip motion by cam mechanism. Because of that mechanism, weld tip misalignment and deformation will be reduced. Also, a consistency of weld quality will be maintained longer than conventional welder.
Reason for winning:
J-GUN prevents the deterioration of weld quality that has been an issue with conventional welders. J-GUN also helps lower production cost because of its compact and light-weight body that works with small sized robots.
J-GUN has a prospect to be procured by a major automotive maker. Its significant business growth is highly expected.
The award applications were reviewed by Yamanashi Industry Awards Review Committee headed by Prof. Kageyama from Graduate School of Kanazawa Technology Institute and the experts from inside and outside of Yamanashi Pref.. After their fair and stringent review, Denyo Kogyo received the grand prize from Mr. Nakazawa, Director of the Prefectural Labor Bureau, at 10:30AM on Nov. 7th at Imesse Yamanashi.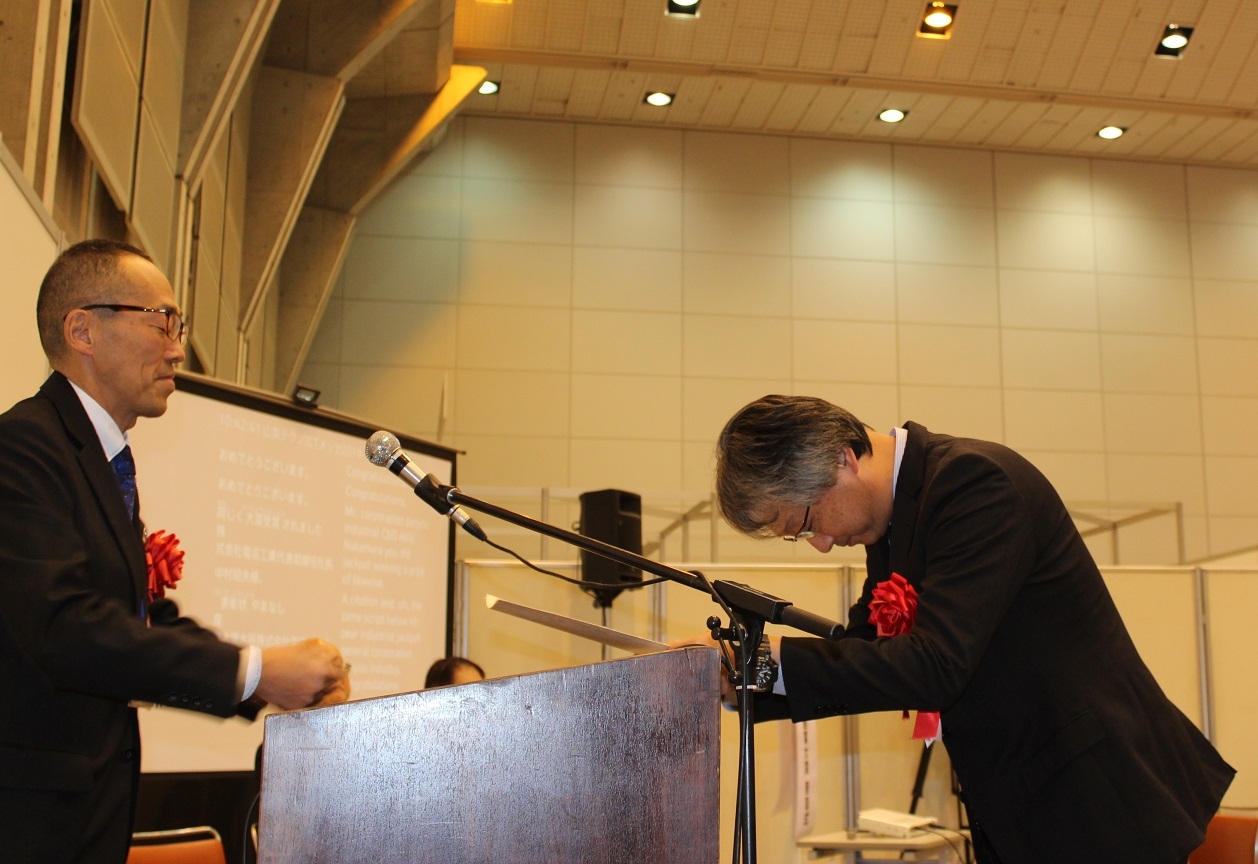 All of the people at Denyo Kogyo were very happy to receive the grand prize in the first year of Reiwa Era. We will not fall into complacency. We will brace ourselves in our day-to-day business.